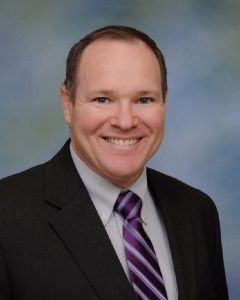 Pastor David Naumann
David Charles Naumann was born June 4, 1980 in Saginaw, the son of Pastor Paul and June Naumann. He became God's own child through the washing of Holy Baptism at St. John Lutheran Church, Hemlock, on June 15, 1980, and was confirmed in that saving faith at St. John Lutheran Church, Riga, on March 27, 1994.
Pastor Naumann attended St. John Lutheran School in Hemlock and St. Stephen Lutheran School in Adrian, and was a member of the MLS class of 1998. His preparation for the Gospel ministry continued at Martin Luther College (2002) and Wisconsin Lutheran Seminary (2006).
His first call was to serve as tutor at Martin Luther College. In 2008 he was assigned as assistant to the District President of the Minnesota District, at St. Peter Lutheran Church, St. Peter, Minnesota, where he served until accepting the call to St. Paul's.
On July 4, 2008, Pastor was united in marriage with Rebecca Horton. Becca graduated with a degree in x-ray technology in 2008, and worked at a hospital in Minnesota for four years. Their marriage has been blessed with six children: Micah (June, 2011), Elsa (January, 2013), Levi (August, 2014), Greta (January, 2017), Katelyn (March 2019), and Jonah (August 2022).
Pastor and Becca enjoy gardening, cross country skiing, volleyball, and spending time with their children.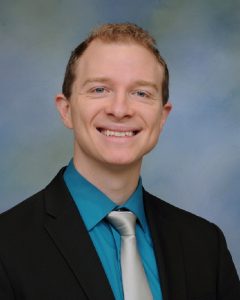 Pastor Julius Buelow
Julius Abraham Buelow was born on August 22nd, 1990 and reborn through baptism on August 26th. He is the second of five children (Titus, Marjorie, Amos, and Katrina) born to Timothy and Sara Buelow.
He grew up where his father served as pastor and where his mother served at home raising the kids full-time in various cities: Port Huron, Benton Harbor, and Lansing, MI, as well as Norrköping, Sweden. He graduated from high school down the road at Michigan Lutheran Seminary in 2008 and graduated from Martin Luther College in 2012. Before continuing to Wisconsin Lutheran Seminary, he studied for one year at Lutherisches Theologisches Seminar in Leipzig, Germany (the seminary of our sister church in Germany, the ELFK). While visiting him there, Nicole Rosenbaum agreed to marry him, and they made it official on a very lucky Friday, June 13, 2014. Julius served his vicar year at Immanuel Lutheran Church in Greenville, WI, under the guidance of Pastor David Scharf and Pastor Joel Heckendorf. After his vicar year, he accepted an emergency call to teach Hebrew at Martin Luther College during the 2016-17 school year.
Julius graduated from Wisconsin Lutheran Seminary in May 2018, and God answered his many years of prayers by assigning him to his first permanent call into the ministry. He is so thankful to God for the privilege of living in Saginaw and serving God's people at St. Paul's.
Julius and Nicole have been blessed with four little ones, Eliana, Obadiah, Malachi, and Miriam.